GAS GENSET
A gas generator is a device for generating gas. A gas generator may create gas by a chemical reaction or from a solid or liquid source, when storing a pressurized gas is undesirable or impractical.
The term often refers to a device that uses a rocket propellant to generate large quantities of gas. The gas is typically used to drive a turbine rather than to provide thrust as in a rocket engine. Gas generators of this type are used to power turbopumps in rocket engines, and are used by some auxiliary power units to power electrical generators and hydraulic pumps.
Another common use of the term is in the industrial gases industry, where gas generators are used to produce gaseous chemicals for sale. For example, the chemical oxygen generator, which delivers breathable oxygen at a controlled rate over a prolonged period. During World War II, portable gas generators that converted coke to producer gas were used to power vehicles as a way of alleviating petrol shortages.
Other types include the gas generator in an automobile airbag, which is designed to rapidly produce a specific quantity of inert gas.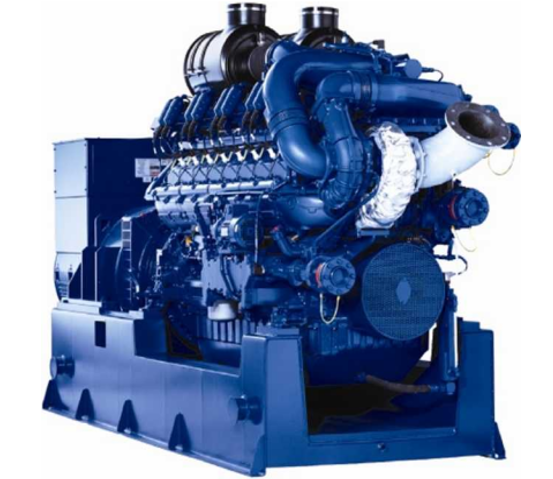 YIFA

Brand DEUTZ Series Gas Generating Sets
Genset Model
13OGF-T
180GF-T
26OGF-T
320GF-T
430GF-T
640GF

-

T

850GF-T
1024GF-T
Prime Rating(kW)
130
180
260
320
430
640
850
1024
Standby power(kW)
144
200
289
356
478
711
944
1138
Engine
DEUTZ
Engine Model
TBD234V6-T
TBD234V8-T
TBD234V12-T
TBD6O4BL6 -T TBD620GV8-T TBD620V12-T TBD620V16-T
TBD620V16-T
bore x stock(mm)
128X140
128X140
128X140
170X195
170X195
170X195
170X195
170X195
Cylinder
6
8
12
6
8
12
16
16
Rated Speed(r/min)
1500
12-hour Power(kW)
176
243
351
432
581
864
1148
1382
Heat Consumption(MJ/kWh)
12
11
11
11
11
11
11
11
Iniet
Turbo & intercooled
Natural Gas Flow(m3/h)
49
63
90
111
149
222
295
356
Air F1ux(m3/h)
623
790
1141
1405
1888
2810
3732
4495
Coolant Heat(kW)
120
153
221
272
365
543
721
869
Coolant flux(kg/s)
4.8
6.1
8.8
10.8
14.5
21.6
28.7
34.6
Fan-air Flux(m3/s)
7.6
9.6
13.9
17.1
23
34.2
45.5
54.8
Consumption(m3/h)
2010
2551
3684
4534
6093
9069
12044
14510
Start Methord
electrical starting
Alternator
STAMFORD o

r Leroy somer

Marathon

发电机型号
STAMFORD o

r Leroy somer

Marathon

Rated Power(kW)
130
180
260
320
430
640
850
1024
Frequency(Hz)
50/60
Rated Voltage (V)
400/230
Rated Current(A)
234
324
468
576
774
1152
1530
1843.2

Power Factor(Cos

Φ

)

0.8
Excitation
brushless
V-ragulator
automatic
Phase/Connector
3 Phase 4 wire Y-connection
Net weight(kg)
2630
3150
5300
5600
8500
10500
10650
13950
Dimensiion(mm)
2710*1130*1710
3020*1130*1710
4170*1320*2015
4530*1505*2156
4830*1716*2316
5310*1716*2316 5310*1716*2316
6035*1716*2316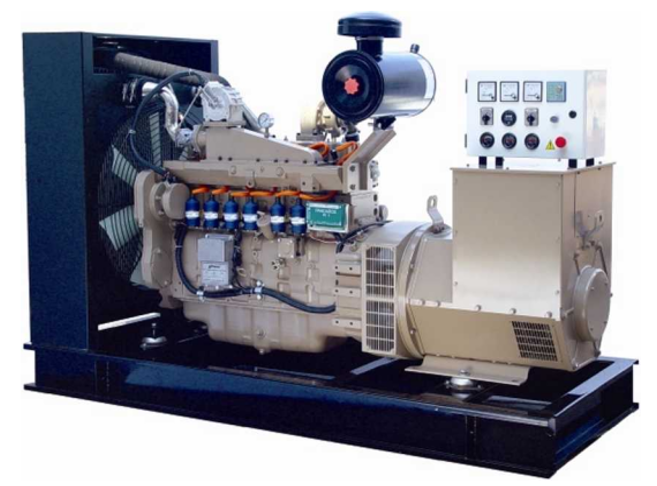 YIFA

Brand CAMMINS Series Gas Generating Sets
Genset Model
20GF-T
30GF-T
40GT-T
50GF-T
60GF-T
90GF-T
100GF-T
Prime Rating(kW)
20
30
40
50
60
90
100
Standby power(kW)
22
33
44
55
66
100
111
Engine
Cummins
Engine Model
4B3.9G2-T
4BT3.9G2-T
4BTA3.9G2-T 6BT5.9G2-T
6BTA5.9G2-T
6CT8.3-T
6CTAA8.3-T
bore x stock(mm)
102X120
102X120
102X120
102X120
102X120
114X134
114X134
Cylinder
4
6
Rated Speed(r/min)
1500
12-hour Power(kW)
27
41
54
68
81
122
135
Heat Consumption(MJ/kWh)
12
12
12
12
12
12
12
Iniet

Naturally

Turbo

Tur-
Tur-
Turbo
Tur-bo & intercooled
bo & intercooled

Turbo

bo & intercooled
Natural Gas Flow(m3/h)
8
11
15
19
23
34
38
Air F1ux(m3/h)
96
144
192
239
287
431
479
Coolant Heat(kW)
19
28
37
46
56
83
93
Coolant flux(kg/s)
0.7
1.1
l.5
1.8
2.2
3.3
3.7
Fan-air Flux(m3/s)
1.2
1.8
2.3
2.9
3.5
5.3
5.8
Consumption(m3/h)
309
464
618
773
927
1391
1546
Start Methord
electrical starting
Alternator
STAMFORD o

r Leroy somer

Marathon

STAMFORD o

r Leroy somer

Marathon

发电机型号
STAMFORD o

r Leroy somer

Marathon

Rated Power(kW)
20
30
40
50
60
90
100
Frequency(Hz)
50/60
Rated Voltage (V)
400/230
Rated Current(A)
36
54
72
90
108
162
180

Power Factor(Cos

Φ

)

0.8
Excitation
brushless
V-ragulator
automatic
Phase/Connector
3 Phase 4 wire Y-connection
Net weight(kg)
750
750
800
1400
1500
1700
1850
Dimensiion(mm)
1800*800*1200
1800*800*1200
1800*800*1200 2500*850*1450 2500*850*

1450

2500*850*1500 2500*850*1500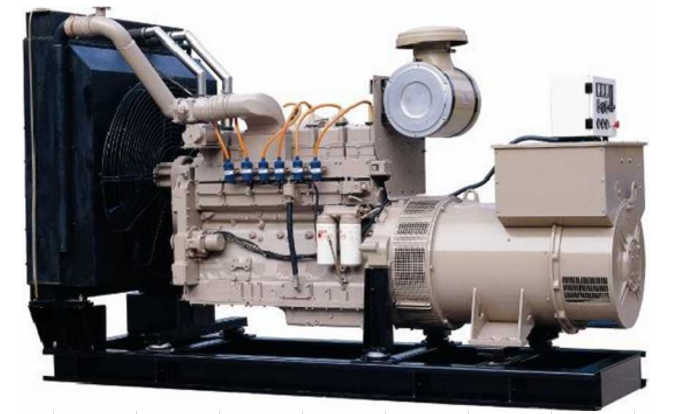 YIFA Brand CAMMINS Series Gas Generating Sets
Genset Model
140GF-T
168GF-T
200GF-T
230GF-T
400GF-T
450GF-T
500GF-T
600GF-T
Prime Rating(kW)
140
168
200
230
400
450
500
600
Standby power(kW)
156
187
222
256
444
500
556
667
Engine
CUMMINS
Engine Model
NTA855G1-T
NTA855G2

-T

KTA19G2-T
KTA19G3-T
KTA38G2-T
KTA38G5-T
KTA50G3-T
KTA50GS8-T
bore x stock(mm)
140X152
140X152
159X159
159X159
159X159
159X159
159X159
159X159
Cylinder
6
12
16
Rated Speed(r/min)
1500
12-hour Power(kW)
189
227
270
311
540
608
675
810
Heat Consumption(MJ/kWh)
11
11
11
11
11
11
11
11
Iniet
Turbo
Tur-bo & intercooled
Tur-bo & intercooled
Tur-bo & intercooled
Turbo
Tur-bo & intercooled
Turbo
Tur-bo & intercooled
Natural Gas Flow(m3/h)
49
58
69
80
139
156
174
208
Air F1ux(m3/h)
615
738
878
1010
1756
1976
2195
2634
Coolant Heat(kW)
119
143
170
195
340
382
424
509
Coolant flux(kg/s)
4.7
5.7
6.8
7.8
13.5
15.2
16.9
20.3
Fan-air Flux(m3/s)
7.5
9
10.7
12.3
21.4
24.1
26.8
32.1
Consumption(m3/h)
1984
2380
2834
3259
5668
6376
7085
8502
Start Methord
electrical starting
Alternator
STAMFORD or Leroy somer
or Marathon
发电机型号
STAMFORD or Leroy somer
or Marathon
Rated Power(kW)
140
168
200
230
400
450
500
600
Frequency(Hz)
50/60
Rated Voltage (V)
400/230
Rated Current(A)
252
302.4
360
414
720
810
900
1080
Power Factor(Cos Φ)
0.8
Excitation
brushless
V-ragulator
automatic
Phase/Connector
3 Phase 4
wire Y-connection
Net weight(kg)
3360
3550
4630
4630
8370
8760
9800
10930
Dimensiion(mm)
2950*

1050*1541

3155*1050*1541 3443*1300*

1916

3443*1300*

1916

4525*1900*2310
4525*1900*2310
5350*1980*2310
5866*1985*2310
YIFA

Brand Series Gas Generating Sets
Genset Model
400GF-T
600GF-T
800GF-T
1200GF-T
I600GF-T
Prime Rating(kW)
400
600
800
1200
1600
Standby power(kW)
440
660
880
1320
1760
Engine
ZIYANG

or

DALIAN

Engine Model
4240ZJ-T
6240ZJD-T
8V240ZJ-T
12V240ZJD-T
160V240ZJD-T
bore x stock(mm)
240X275
240X275
240X275
240 X 275
240X275
Cylinder
4
6
8
12
16
Rated Speed(r/min)
1000
12-hour Power(kW)
540
810
1080
1620
2160
Heat Consumption(MJ/kWh)
11
11
11
11
11
Iniet
Turbo
Natural Gas Flow(m3/h)
139
208
278
417
556
Air F1ux(m3/h)
1756
2634
3512
5268
7024
Coolant Heat(kW
340
509
679
1019
1358
Coolant flux(kg/s)
13.5
20.3
27
40.5
54.1
Fan-air Flux(m3/s)
21.4
32.1
42.8
64.2
85.6
Consumption(m3/h)
5668
8502
11336
17004
22671
Start Methord
electrical starting
Alternator
STAMFORD or Leroy somer Marathon
发电机型号
STAMFORD or Leroy somer Marathon
Rated Power(kW)
400
600
800
1200
1600
Frequency(Hz)
50/60
50/60
Rated Voltage (V)
400/230
400 / 230
Rated Current(A)
720
1080
1440
2160
2880
Power Factor(Cos Φ)
0.8
Excitation
brushless
V-ragulator
automatic
Phase/Connector

3 Phase 4

wire

Y-connection

Net weight(kg)
12000
20000
26000
32300
38100
Dimensiion(mm)
5100*1710*2647
6000*

1

980*2750 6300*1950*3000

6710*1950*3000
7500*1950*3000
Genset Model
75OGF-T
85OGF-T
1100GF-T
1700GF-T
2200GF-T
Prime Rating(kW)
750
850
1100
1700
2200
Standby power(kW)
825
935
1210
1870
2420
Engine
ZIYANG or DALIAN
Engine Model
I2V180ZJ-T
6L280ZJ-T
8V280ZJ-T
12V280ZJ-T
16V280ZJ-T
bore x stock(mm)
180X205
280X285
280X285
280X285
230X285
Cylinder
12
6
8
12
16
Rated Speed(r/min)
1500
1000
12-hour Power(kW)
1013
1148
1485
2295
2970
Heat Consumption(MJ/kWh)
11
11
11
11
11
Iniet
Turbo
Natural Gas Flow(m3/h)
260
295
382
590
764
Air F1ux(m3/h)
3293
3732
4829
7463
9658
Coolant Heat(kW)
637
721
934
1443
1867
Coolant flux(kg/s)
25.3
28.7
37.2
57.4
74.3
Fan-air Flux(m3/s)
40.1
45.5
58.9
91
117.7
Consumption(m3/h)
10627
12044
15587
24088
31173
Start Methord
electrical starting
Alternator
发电机型号
STAMFORD or Leroy somer Marathon
Rated Power(kW)
750
850
1100
1700
2200
Frequency(Hz)
50/60
Rated Voltage (V)
400/230
Rated Current(A)
1350
1530
1980
3060
3960
Power Factor(Cos Φ)
0.8
Excitation
brushless
V-ragulator
automatic
Phase/Connector
3 Phase 4 wire Y-connection
Net weight(kg)
12000
22000
27000
34300
40100
Dimensiion(mm)
4000* 138*2400
60004

l980*2750 6300*1950*3000

6710*1950*3000
7500*1950*3000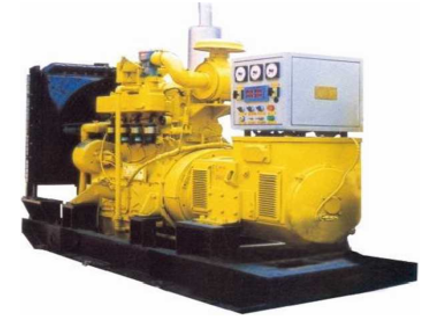 YIFA

Brand 135 Series Gas Generating Sets
Genset Model
20GF-T
24GF-T
40GF-T
50GF-T
75GF-T
105GF-T
140GF-T
160GF-T
260GF-T
300GF-T
Prime Rating(kW)
20
24
40
50
75
105
140
160
260
300
Standby power(kW)
22
27
44
56
83
117
156
178
289
333
Engine
东风DONGFENG
Engine Model
2135D-T
2135AD-T
4135D-T
4135AD-T
6135D-T
6135AD-T
6135ZD-T
6135AZD-T
12V135ZD-T
12V135AZD-T
bore x stock(mm)
135X140
135X150
135X140
135X150
135X140
135X150
135X140
135X150
135X140
135X150
Cylinder
2
4
6
12
Rated Speed(r/min)
1
1500
12-hour Power(kW)
27
32
54
68
101
142
189
216
351
405
Heat Consumption(MJ/kWh)
12
12
12
12
12
12
11
11
11
11
Iniet
Naturally
Naturally
Naturally
Naturally
Naturally
Naturally
Naturally
Naturally
Turbo
Turbo
Natural Gas Flow(m3/h)
8
9
15
19
28
40
49
56
90
104
Air F1ux(m3/h)
96
115
192
239
359
503
615
702
1141
1317
Coolant Heat(kW)
19
22
37
46
69
97
119
136
221
255
Coolant flux(kg/s)
0.7
0.9
1.5
1.8
2.8
3.9
4.7
5.4
8.8
10.1
Fan-air Flux(m3/s)
1.2
1.4
2.3
2.9
4.4
6.1
7.5
8.6
13.9
16.1
Consumption(m3/h)
309
371
618
773
1159
1623
1984
2267
3684
4251
Start Methord
electrical
electrical
starting
Alternator
STC or
STAMFORD
or Leroy somer
or Marathon
发电机型号
STC or
STAMFORD
or Leroy somer
or Marathon
Power(kW)
20
24
40
50
75
105
140
160
260
300
Frequency(Hz)
50/60
Rated Voltage (V)
400/230
Rated Current(A)
36
43.2
72
90
135
189
252
288
468
540
Power Factor(Cos Φ)
0.8
0.8
Excitation
brushless
V-ragulator
automatic
Phase/Connector
3
Phase 4 wire
Y-connection
Net weight(kg)
1200
1200
1500
1600
1600
2000
2700
2700
3800
4000
Dimensiion(mm)
2000*

850*1400

2000*

850*1400 2250*850*1500

2250*850*1500
2700*900*1700
2700*900*1700
2700*900*1700
2700*900*1700
3200*1400*2000
3500*1500*2000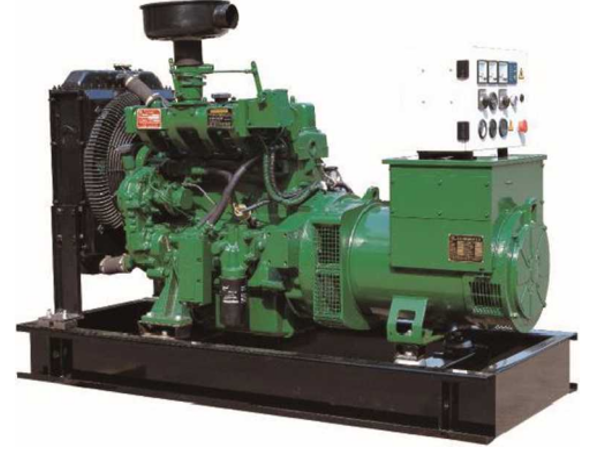 YIFA

Brand RICARDO Series Gas Generating Sets
Genset Model
16GF-T
24GF-T
32GF-T
54GF-T
70GF-T
Prime Rating(kW)
16
24
32
54
70
Standby power(kW)
18
27
36
60
78
Engine
Ricardo
Engine Model
R3I05D-T
R3105ZD-T
R6IO5D-T
R6105ZAD-T
R6105ZID-T
bore x stock(mm)
105X120
105X120
105X120
105X130
105X135
Cylinder
3
6
Rated Speed(r/min)
1500
12-hour Power(kW)
22
32
43
73
95
Heat Consumption(MJ/kWh)
12
12
12
12
12
Iniet
Naturally
Turbo
Naturally
Turbo
Tur-bo & intercooled
Natural Gas Flow(m3/h)
6
9
12
20
27
Air F1ux(m3/h)
77
115
153
259
335
Coolant Heat(kW)
15
22
30
50
65
Coolant flux(kg/s)
0.6
0.9
1.2
2
2.6
Fan-air Flux(m3/s)
0.9
1.4
1.9
3.2
4.1
Consumption(m3/h)
247
371
495
835
1082
Start Methord
electrical starting
Alternator
STC or STAMFORD or Leroy somer
发电机型号
STC

or

STAMFORD or Leroy somer

Rated Power(kW)
16
24
32
54
70
Frequency(Hz)
50/60
Voltage (V)
400/230
Current(A)
28.8
43.2
57.6
97.2
84
Power Factor(Cos Φ)
0.8
Excitation
Harmonic or brushless
ragulator
automatic
Phase/Connector
3 Phase 4 wire
Y-connection
Phase/Connector
800
800
1600
1800
1800
Dimensiion(mm)
1500*

730*1200

1500*730*1200 2300*750*

1540

2350*750*1540
2350*750*1540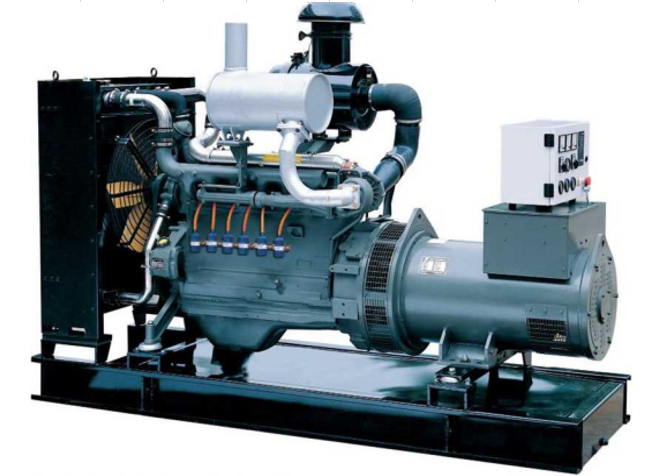 YIFA

Brand DEUTZ Series Gas Generating Sets
Genset Model
16GF-T
24GF-T
32GF-T
54GF-T
70GF-T
Prime Rating(kW)
16
24
32
50
64
Standby power(kW)
18
27
36
56
71
Engine
DEUTZ
Engine Model
D226B-3-T
D226B-3-T
D226B-4-T
D226B-6-T
D226B-6-T
bore X stock(mm)
105X 120
105X120
105X120
105X 120
105X 120
Cylinder
3
4
6
Rated Speed(r/min)
1500
12-hour Power(kW)
22
32
43
68
86
Heat Consumption(MJ/kWh)
12
12
12
12
12
Iniet
Naturally
Turbo
Turbo
Turbo

Tur-bo & intercooled

inbo&intercooled

Natural Gas Flow(m3/h)
6
9
12
19
24
Air F1ux(m3/h)
77
115
153
239
307
Coolant Heat(kW)
15
22
30
46
59
Coolant flux(kg/s)
0.6
0.9
1.2
1.8
2.4
Fan-air Flux(m3/s)
0.9
1.4
1.9
2.9
3.7
Consumption(m3/h)
247
371
495
773
989
Start Methord
electrical starting
Alternator
STC or Stamford or Leroy somen
发电机型号
STC or Stamford or Leroy somen
Rated Power(kW)
16
24
32
50
64
Frequency(Hz)
50/60
Rated Voltage (V)
400

/

230

Rated Current(A)
28.8
43.2
57.6
90
115.2

Power Factor(Cos

Φ

)

0.8
Excitation
Harmonic or brushless
ragulator
automatic
Phase/Connector
3 Phase 4 wire Y-connection
Net weight(kg)
710
760
850
1200
1290
Dimensiion(mm)
1800*788*1200
1900*788*1200 2000*788*1200
2200*788*1450
2400*788*1450
Feedback from contact with us