IVECO ENGINE PARTS
Nov 23, 2020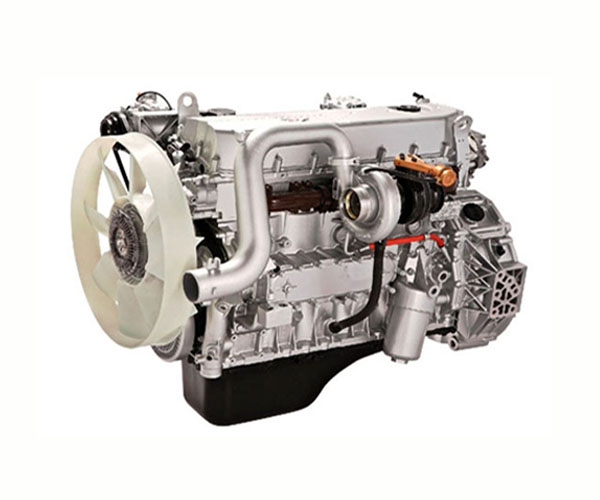 IVECO Diesel Engines And Parts
The IVECO Parts and Service network offers all vehicle and fleet owners an extensive range of solutions to enhance their productivity and control their maintenance costs throughout the life cycle of their assets.
Over the years, we are focus on the maintenance of Iveco engines and sale of spare parts, providing a wide range of plans for automotive, industrial, marine, agricultural and construction applications.
FIAT set up two factory in China---NEVECO and SAIC FIAT

,

which manufacture IVECO/SFH engine. We can supply completely engine and parts of IVECO/SFH for you.
Due to a huge stock of new, reconditioned (exchange) engines and spare parts, we guarantee a fast delivery worldwide.
1D07012691 | OIL SUCTION PIPE

97301725 | ELECTROMAGNETIC PULLEY

98484659 | AIR INTAKE PIPE SPACER

99474279 | STD CONROD BEARING
IVECO NO

DESCRIPTION

Qty

97,210,033
OIL SEAL
4
C504031410
JOINT SPI
4
99,432,836
EXHAUT VALVE SEAT
8
99,456,477
TIMINGBELT
4
4,857,248
TEMPERATURE SENSOR
4
500,361,919
WATER PUMP
4
500,600,003
UPPER MAINBEARING
1
500,600,004
LOWER MAINBEARING
500,600,005
MAIN BEARING
500,600,008
BEARING CONNECTING ROD
1
500,309,671
PISTON RING SET
1
500,317,116
500,380,365



| IVECO NO | DESCRIPTION | Qty |
| --- | --- | --- |
| C504031410 | JOINT SPI | 4 |
| 97,210,187 | CONNECTED ROD ASSY | 4 |
| 99,449,169 | OIL INTAKE PIPE ASSY | 0 |
| 99,488,291 | OIL FILTER SUPPORT | 2 |
| 98,463,465 | OIL PUMP VALVE | 4 |
| 4,852,224 | THREADEDUNION | 4 |
IVECO NO

DESCRIPTION

Qty

7,301,976
LOCK PLUG
8
7,303,457
LOCK PLUG
2
NQ72240B
LOCK PLUG
8
NQ72225
LOCK PLUG
8
X
LOCK PLUG
8
NQ734B012F
O - RING
8
500,329,970
COVER GASKET UPPE CYLINDER
8
-
OIL RETURN TUBE BREATHER
2
99,432,807
LEFT GASKET CYLINDER
4
99,432,808
RIGHT GASKET CYLINDER
4
99,432,234
CYLINDER LINER
4
97301602/98478412
BREATHER
2
99,443,725
CRANKCASE
1
500,342,389
OIL NOZZLE
4
7,302,007
BOLT NOZZLE
2
NQ734B118F
O - RING
8
500,306,196
O - RING
8
98,461,177
BUCH
4
98,461,178
O - RING
8
99,452,519
LEFT BRACKET
2
99,452,520
RIGHT BRACKET
2
99,458,260
BOLT WITH WASHER
2
C504031410
JOINT SPI
4
4,723,186
VALVE SPRING
8
4,733,350
VALVE TAPET
20
4,733,465
LOCK VALVE SPRING SEAT
8
4,734,531
UPER SEAT VALVE SPRING
8
4,734,533
VALVE SPRING
8
4,749,396
VOWER
8
4,749,395
VALVE GUIDE
8
4,843,705
INTAKE VALVE
1
7,301,820
INTAKE VALVE
8
NQ72212B
LOCK PLUG
8
40,101,573
OIL SEAL VALVE
8
98,426,170
GASKET INTAKE ELBOW
10
98,434,020
GASKET INTAKE MANIFOLD
10
C500311083
INTAKE VALVE SEAT
8
500,317,403
GASKET CYLINDER
8
500,600,036
GASKET CYLINDER 1.20
4
500,600,036
GASKET CYLINDER 1.30
4
500,600,036
GASKET CYLINDER 1.40
4
99,432,837
EXHAUST VALVE
8
99,435,120
EXHAUST MANIFOLD
1
500,355,509
CYLINDER HEAD ASSY
1
500,600,036
GASKET CYLINDER
2
98,425,767
GASKET INTAKE MANIFOLD
2
500,376,326
GASKET REAV CYLINDER
10
-
RING GEAR
2
4,655,844
KEY GEAR
4
4,758,576
CIRCLIPS
4
500,329,617
BUSHING CONNECTING ROD
8
500,330,843
PIN PISTON
8
98,419,310
TIMING GEAR CRANKSAFT
1
98,426,210
BEARIG
4
97,210,183
FLEYINY WHELL ASSY
2
98,430,735
BOLTFLEYING WHELLE
6
98,460,577
BOLT CONNECTED ROD
8
500,314,784
CRANKSNOFT ASSY
1
4,279,745
BELT TENSIONER
4
500,326,852
BREKET BELT TENTIONER
4
97,210,122
DRIVING GEAR ASSY INJET PUMP
1
98,427,674
CAMSHAFT
1
97,210,030
OIL SEAL 55X70X8 CAMSHAFT
4
99,432,547
ENGINE BEARING RLV - SKF
8
97,210,318
TIMING GEAR CAMSHAFT
1
98,430,444
GASKET
10
4,836,867
TUBETURBOCHAGER
1
98,484,659
GASKET
10
99,436,990
GASKET
10
99,436,992
GASKET
10
99,449,169
TURBOCHAGER
1
500,322,701
OIL FILTER ( 7301916 )
30
98,469,129
OIL PRESSURE
10
-
O - RING
10
500,301,568
COVER OIL FILTER
4
500,370,235
OIL GAUGE
2
99,488,291
OIL FILTER SEAT
2
4,837,950
WATER TEMPERATURE SENSOR
4
4,852,226
THREADEDUNION
6
4,861,321
THREADED UNION HEATER
6
NQ734B035F
O - RING
8
NQ734B343E
O - RING
8
NQ734B017F
O - RING
8
98,421,297
FLAT ENGINE GASKET
8
98,430,478
FLATE ENGIE GASKET
8
97,210,294
THERMOSTAT GASKET
6
500,302,581
THERMOSTAT SEAT
2
4,781,237
STARTER
1
97,301,001
BRAKET COMPRESSORT
2
97,280,039
BRAKET COMPRESSORT
2
97,280,126
FIXING BRAKET
2
97,301,002
A/C COMPRESSOR
1
97,280,127
ADJUSTING ARM COMPRESSOR
2
97,301,006
BELT COMPRESSOR
10
900,358,310
ELECTRIC PAN CLUTCH
2
98,448,218
BEARING
8
500,369,176
GENERATOR
2
500,357,890
SUPT ALTERITEUR BRAKET GENERATOR
2
500,358,390
SUPT ALTERNATEUR BRAKET GENERATOR
2
-
O - RING
8
99,441,978
VACUM PUMP
2
97,300,357
HYDRAULIC PUMP
1
99,479,940
OIL SUMP ASSY
2
504,017,372
GASKET OIL PUMP
10
98,496,418
BREATHER ASSY
2
NQ734B224F
O - RING
10
4,764,289
FUEL PUMP
2
97,210,187
CONNECTED ROD ASSY
4